Fire your Boss with Financial Freedom Through Real Estate Investing
The Real Estate Market is a time tested and highly lucrative place that individuals have earned fortunes throughout history. However, for those just getting starting, the path to Financial Freedom looks like a foggy tunnel unless you have a guiding light that can get you through to achieve your financial goals.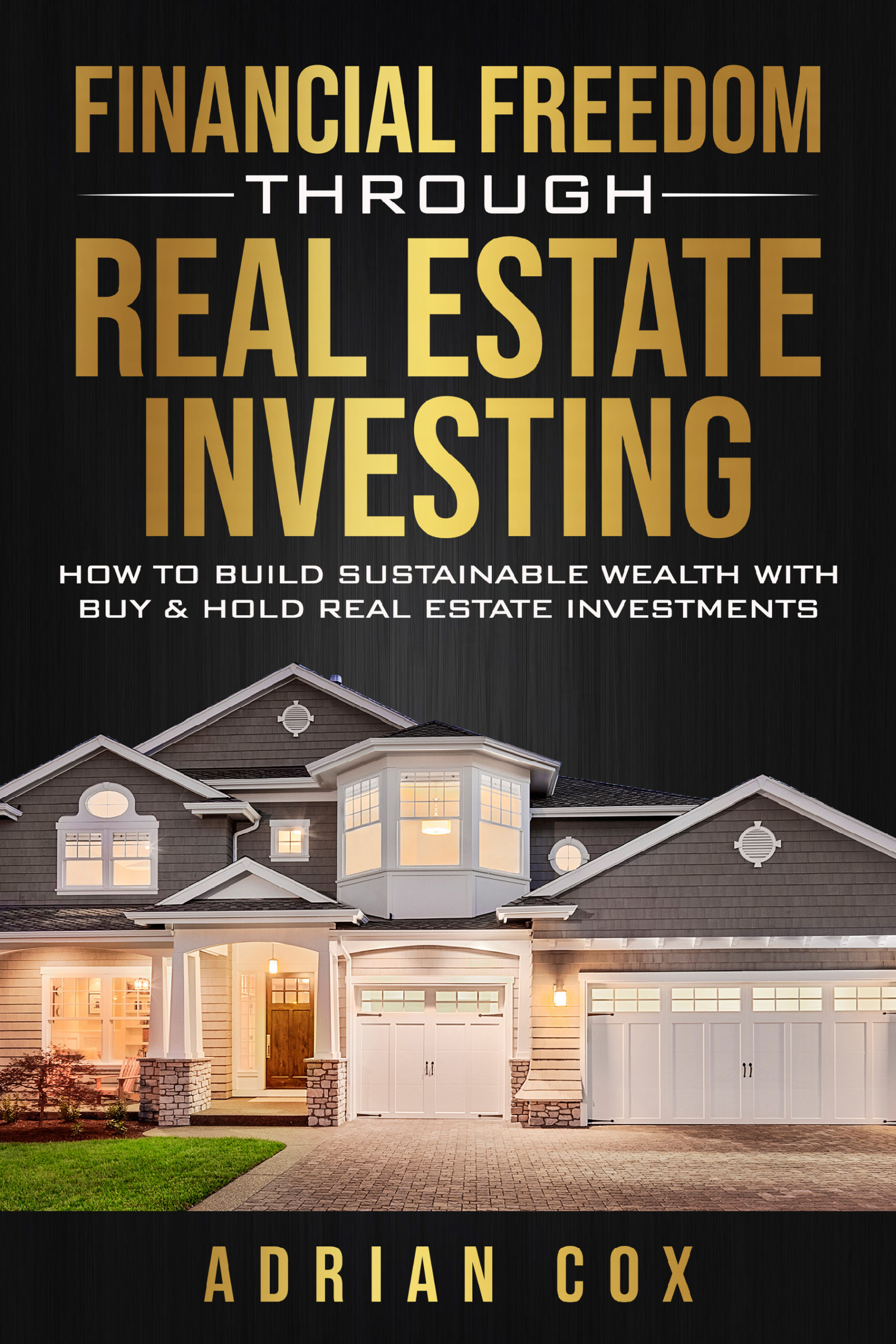 Adrian Cox aka "AC KASH" is a Real Estate Investing expert with over 30 years of real-life experience. His experience is not just limited to Real Estate. It extends to Accounting, Consulting, Business Brokering, Mergers and Acquisitions, Real Estate Syndications and more. He has gone through millions of dollars of Business and Real Estate Investing transactions and has taught and spoken on the subject of real estate investing for years.
Very much the family man, Adrian continually gives back to his community as he co-manages a multi-million-dollar organization alongside his wife of 20+ years. Now his goal is to spread his vast knowledge & experience on how to become Financially Free Through Real Estate Investing. And with this book, he is doing just that.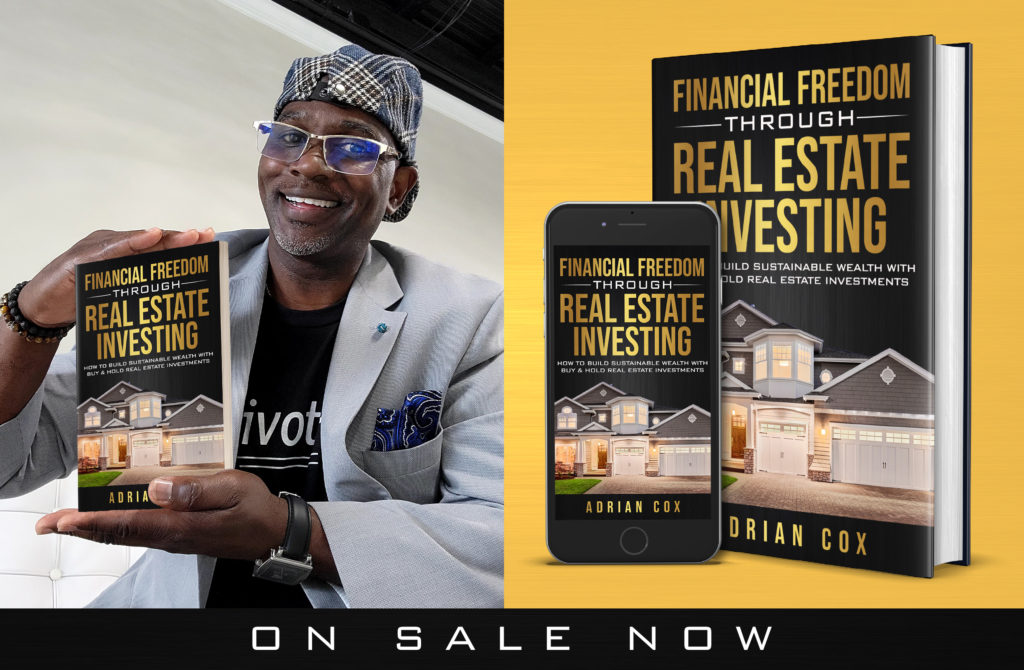 Liberate yourself from financial stress with I.D.E.A.L. property investments…
Are you ready to start investing in your future?
Are you ready to start investing in your future and retirement but fear that you don't have the guidance to get started?
Have you heard of the various investment opportunities out there but just aren't sure which one to pursue or even where to begin? I get it – Investing can be intimidating.
Planning for your financial future doesn't have to be a scary process reserved for the very rich, powerful or well educated. Indeed, investing can, and should, be the exact opposite.
Are you ready to break free from that boring 9 to 5 lifestyle and truly invest your energy into something that has proven to be able to make you millions?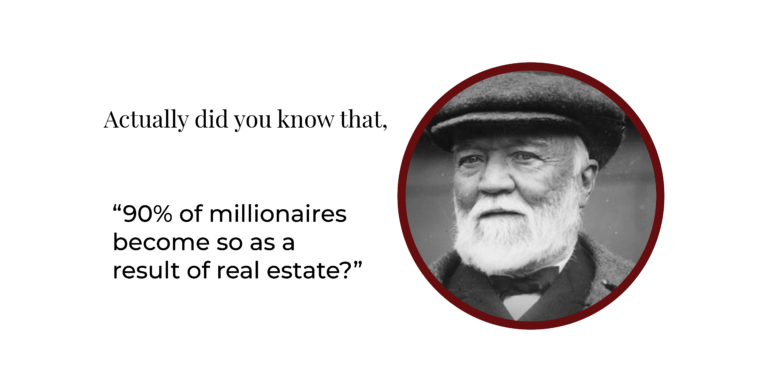 It's the #1 most guaranteed market there is for continual growth on return, and now more than ever before, it's "THE" market. It is primed and ripe for the pickings.
Within your first year of buying and flipping residential properties, you could earn yourself more money than you have made in any prior year. PERIOD! 
In Financial Freedom Through Real Estate Investing, you'll discover:
The 5-phase process of getting started in Real Estate
The top 7 keys to building a Real Estate Empire 
How the 70% rule will save you both time and money
8 of the biggest mistakes all early investors make, and how you can avoid them
Why focusing on developing your own individual investor character could save you thousands of dollars
Scientifically proven methods and strategies for generating profit, even if you don't have any previous experience in Building Wealth
A step-by-step guide from making your first purchase to establishing your first sale
… and so much more.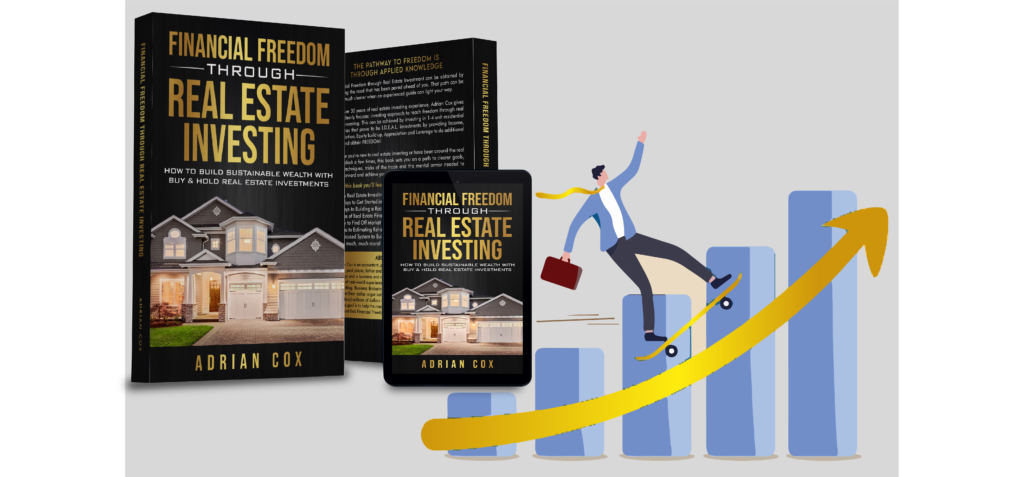 Real estate investments aren't just for the trust fund millionaires, high earning professionals or real estate savvy "In Crowd". Buying and selling properties in this market is not a complex ordeal that only the most astute of brokers can manage to figure out.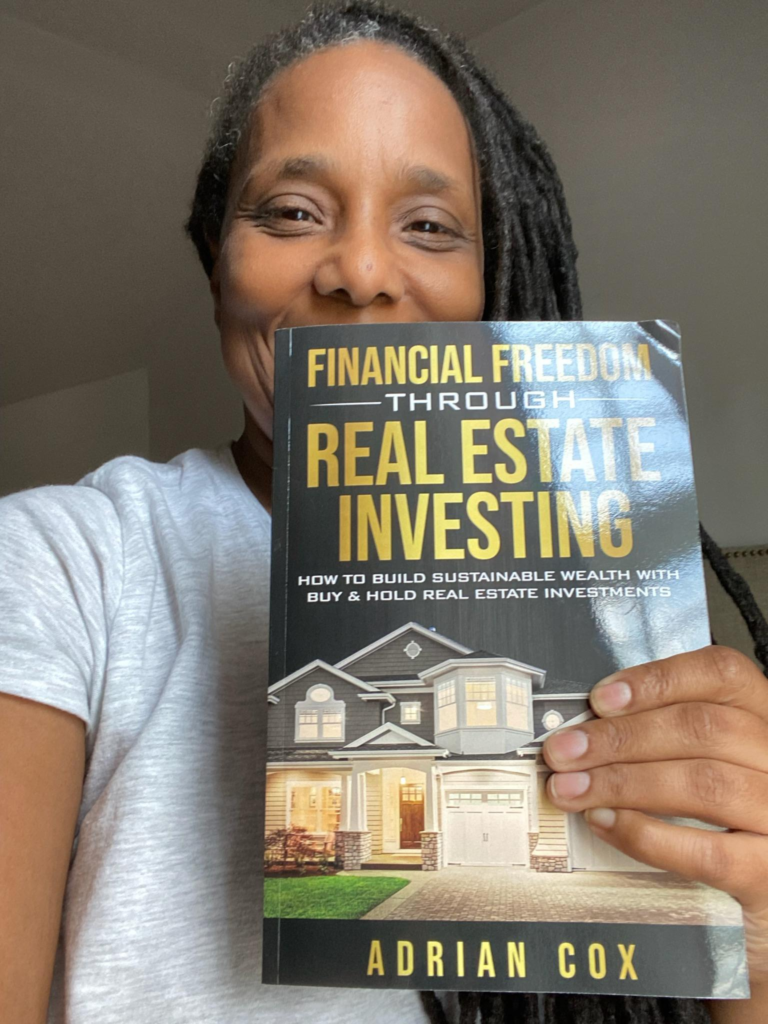 No, real estate investing is something from which anyone can profit. With the right tools and techniques and an expert guide, that somebody could be – YOU!
With absolutely no experience of your own, you can turn your first investment property into profit, use that profit to generate even more profit, and then continue on this road towards financial freedom.
Stop waiting around–every minute lost is another investment opportunity out the window.
IT'S TIME TO MAKE SOME MONEY!
Are you ready to launch yourself into a whole new financial reality of abundance and true freedom? That reality is just a few button clicks away.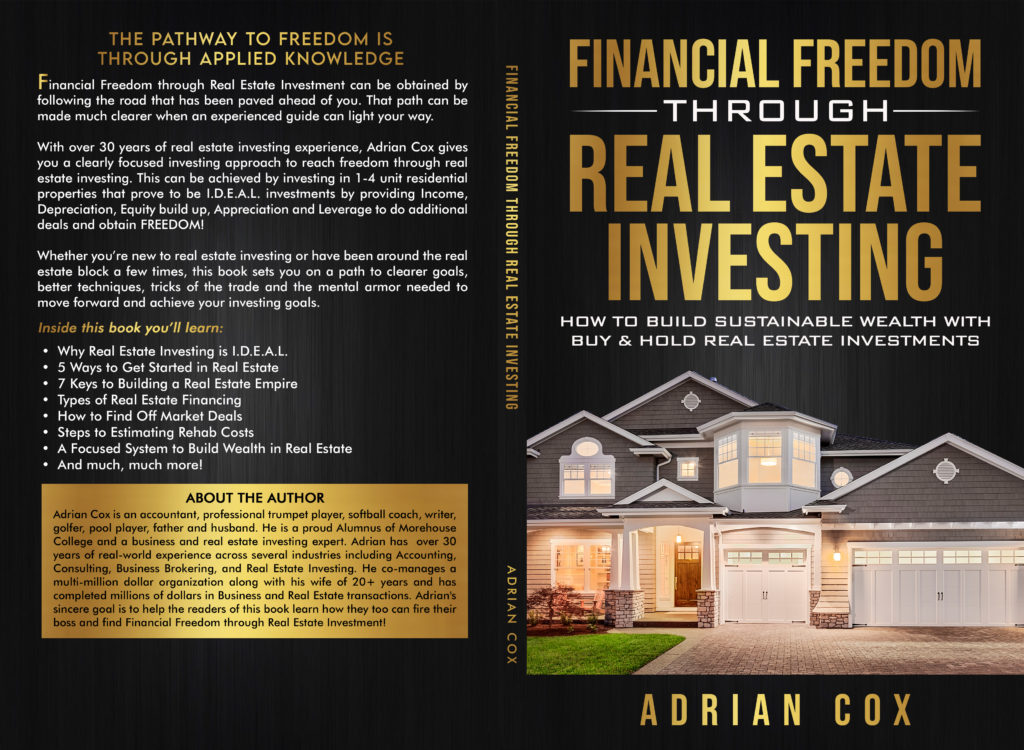 Letter from the investment office desk of
Adrian Cox
Atlanta, Georgia
August 25
Dear Investor,
This economic uncertainty is tough.
Getting started on a journey to Financial Freedom in the midst of this uncertainty is not only daunting but also confusing. Especially when you're just starting out. A journey of a thousand miles begins with a single step. Of those steps, the first one is always the most difficult! But it is also the most important one.
If you set out on the wrong path, that Financial Freedom can become Financial Prison.
I wouldn't want that to happen to ANYONE.
Real Estate is seen as the bedrock of all investing. It's stable, it's tangible, it's leverageable and consistent. Even with these positive variables, without the right guidance, many investors routinely lose money.
Financial Freedom is your goal. But to get there, you need to have a game plan. You need steps to guide you through.
That's why I wrote this book just as I am writing to you now. With my book, you get the entire game plan. You get the gist of all my experiences and what steps you should take based on my mistakes and triumphs.
I wish there was someone willing to guide me when I started out on my investment path.
I was inexperienced and didn't know what I was doing. I would've paid 1,000s of dollars for quality guidance, so I wouldn't have to waste 10,000s of dollars!
But for you, you don't even need to spend $100 to make 10,000s of dollars potentially. I've personally made sure to make this book as clear and as affordable as possible.
Though there is one downside to this.
If the book is FREE, very few people would read it. That's why I'm not giving it away for free. I want to separate the tire kickers from those who are motivated and driven and are ready to take action.
Your small investment into purchasing the book means you will have taken the first single step and are committed to obtaining Financial Freedom.
Alright. So, you have made it this far. I can't let that enthusiasm and curiosity just go out the window.
As a thank you for going this far towards learning about Financial Freedom Through Real Estate Investing, I have a special offer just for you.
Get your immediate copy of my ebook "QUICK CASH THROUGH FLIPPING PROPERTIES WITH LITTLE TO NO EXPERIENCE"! Just enter your email address for your immediate download and begin your journey to Financial Freedom!
GET A FREE COPY INSTANTLY
Enter your email address to receive "QUICK CASH THROUGH FLIPPING PROPERTIES WITH LITTLE TO NO EXPERIENCE"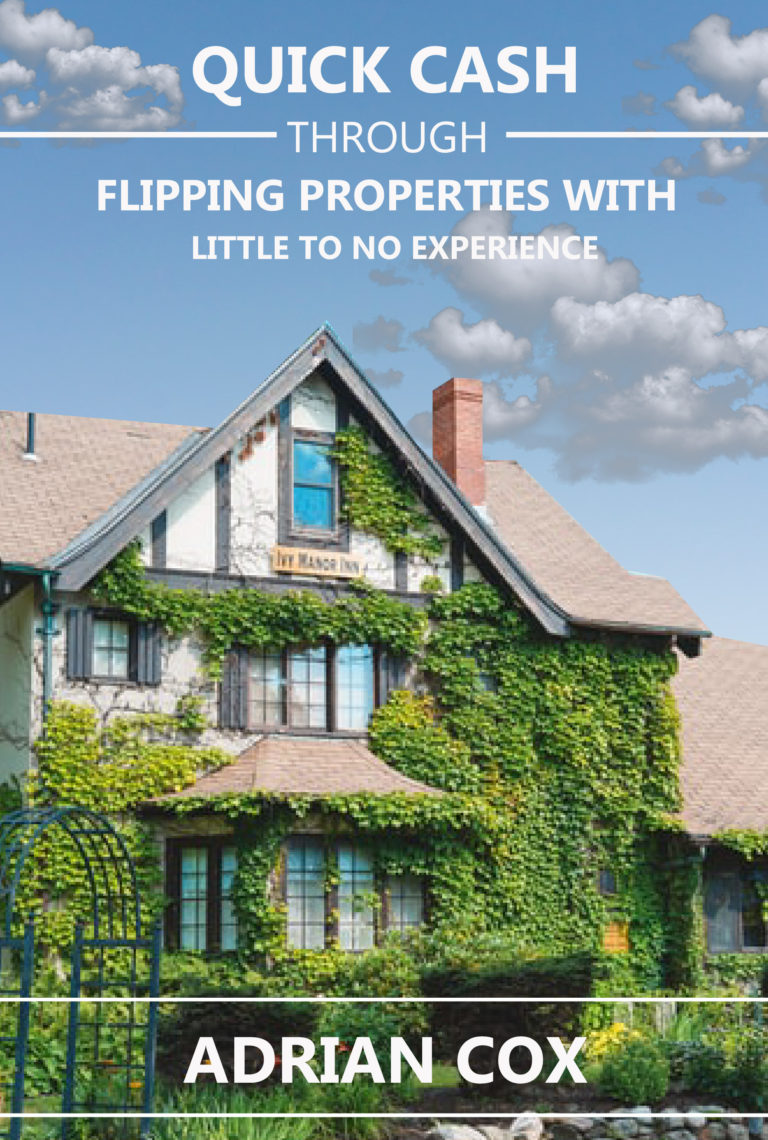 What People Are Saying About My Book
A well-articulated book on understanding the nuances of real estate investing, including comprehending why buying and selling real estate is the best form of asset flipping. The book reiterates the importance of location when it comes to the selection of properties that can be purchased, restored, and sold, and does a good job of explaining "WHAT TO DO" and "WHAT NOT TO DO" when investing.
This relatively short book is stuffed full of good information. If you're thinking about getting into the world of real estate investing, read this first. It's rough out there for newbies.
I've been scouring all over for ways I can quit my 9 to 5 grind, and I think this is it. After going through the book and really working out the details, I just need to put it into action now. Comparing to when I started the book, I was blank and confused. But now I have myself a game plan.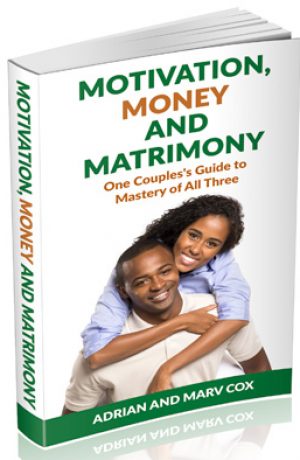 Motivation, money, and matrimony